Hustle & Blow is a bloom-to-bottle lifestyle salon passionate about contributing to your overall well-being thru hair, skin, and cosmetic beauty. While we are a blowdry bar, we also have many stylists providing full-service options such as cut, color, keratin smoothing, and lash extensions. Our salon is spacious, making us a perfect stop to kick start your Girls' Night Out or Bachelorette Party weekend. Also, be sure to ask about our Frequent Styler Club, which is a great way to save on your favorite services and products!
Dominique
Manager & Eyelash Extraordinaire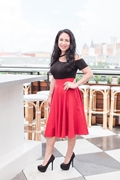 I have a passion for products and educating clients on which product fits their needs best for the look they want. Photo shoot hair and makeup and Wedding hair and makeup are among my favorite services. I am so excited to now be offering lash extensions, which are a perfect compliment to hair & makeup! When I'm not at Hustle or on-site, I enjoy being out in nature, running or exploring new places to eat! "Life is short, Buy the Shoes, Eat the Cake, Take the Trip!"
Sarah
Master Stylist & Color Educator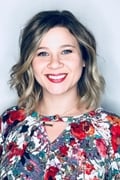 I have spent my 10 year career immersing myself into continued education; learning and crafting my skills from some of the most innovative leaders in haircoloring, precision cutting, skin care, and upstyling. While my ultimate purpose is to reveal the uniquely beautiful features of each client, I also have a passion for spreading beauty wellness knowledge. Paying close attention to detail and delivering five star customer service are sure to make your experience one to remember.
Marlene
Licensed Blowout Specialist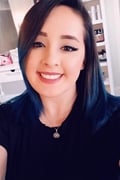 Coming to you from Texas, I am excited to be here in Savannah, where my husband is stationed as a Marine. My passion for up-styling and skill in achieving your perfect blowout comes from 4 years behind the chair mastering my craft. I am very committed to making every single one of my clients feel like a million bucks for any occasion.
Hannah
Master Stylist (Full Service)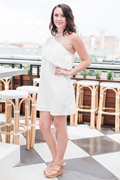 Hannah, a graduate of Savannah Tech joins the team with a passion for expressing her artistic talents thru hair styling. Professionally trained as a J Beverly Hills color artist, hannah serves as a Master Stylist offering blowouts, cut, color, and smoothing services.
Jess
Owner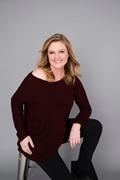 Jess is passionate about the hair industry! It starts with product education, to help clients achieve their best self through amazing hair, makeup and skin! From consultation to completed look Jess will work with you to achieve exactly what you are after! Jess' hair inspiration is Lagertha, played by Katheryn Winnick.
5521 Abercorn Street, Suite 300, Savannah
912-346-6021
Monday

Tuesday

Wednesday

Thursday

Friday

Saturday

12:00pm - 4:00pm

12:00pm - 4:00pm

8:00am - 6:00pm

8:00am - 6:00pm

8:00am - 6:00pm

10:00am - 6:00pm