Hustle & Blow is a bloom-to-bottle lifestyle salon passionate about contributing to your overall well-being thru hair, skin, and cosmetic beauty. While we are a blowdry bar, we also have many stylists providing full-service options such as cut, color, keratin smoothing, and lash extensions. Our salon is spacious, making us a perfect stop to kick start your Girls' Night Out or Bachelorette Party weekend. Also, be sure to ask about our Frequent Styler Club, which is a great way to save on your favorite services and products! *** Did you know?? Hustle and Blow Dry Bar is Savannah's FIRST and only certified sustainable salon! We divert 95% of our daily waste including foils, hair clippings, and even color OUT of landfills and waterways and into repurposed tools such as bicycles and green energy.
Hannah
Master Stylist (Full Service)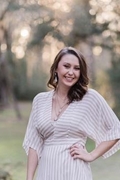 Hannah, a graduate of Savannah Tech joins the team with a passion for expressing her artistic talents through hair styling. Professionally trained as a J Beverly Hills color artist, Hannah serves as a Master Stylist offering blowouts, cut, color, and smoothing services.
Rachel
Master Stylist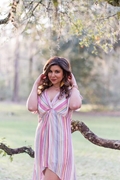 Rachel joins us with 5 years of experience in the salon and beauty industry. An Aveda Institute graduate, Rachel perfected her skills in hair styling, cutting and coloring. She is passionate about creating a custom beauty experience by connecting with her clients and helping them feel their absolute best!
Chelli
Master Stylist & Barber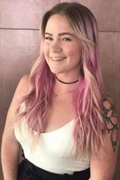 Being in the salon industry for 5+ years, Chelli joins us with extensive training in cutting and barbering. She is sure to create a welcoming atmosphere for all who sit in her chair.
Laura
Master Stylist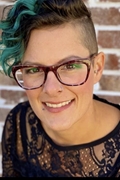 Laura's edgy style and fun personality makes her the perfect stylist for our clients wanting to make a change! Not quite ready to take the leap? That's ok too! Laura's 15+ year experience as a master stylist in locations such as the Virgin Islands, Wisconsin, and Georgia give her a wide range of experiences to pull from to give her clients a custom style.
Sarah
Master Stylist & Color Educator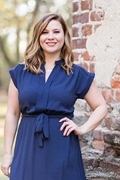 Sarah has spent the last 10 years of her career immersing herself into continued education; learning and crafting her skills from some of the most innovative leaders in haircoloring, precision cutting, skin care, and upstyling. Her purpose is to reveal the uniquely beautiful features of each client. She also has a passion for spreading beauty wellness knowledge. Paying close attention to detail and delivering five star customer service are sure to make your experience one to remember.
Gray
Master Stylist and Colorist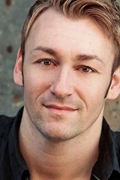 Gray joins us from the towns of Baxley and Moultrie, where he has perfected his cut and color craft for over 20 years. As a former color educator and creative director for Tressa Professional, Gray is passionate about precision hair cutting and hair color. Gray's main goal is making each client feel beautiful inside and out.
Jessi Ferrera
Make-up Artist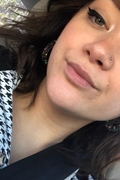 Jessi joins us with a passion for editorial and high fashion makeup. With a background in theatre, she knows how to work with color! Her everyday & bridal makeup technique training comes from The Portrait Masters with the LA-based makeup training artist, Christina Lerchen.
Katelyn
Makeup Artist
Katelyn, a animation major at SCAD, joins us with extensive training in the film and theatre industry. Her everyday & bridal makeup technique training comes from the LA-based makeup training artist Christina Lerchen, from The Portrait Masters. Katelyn's creative personality truly shines through when she has a brush and palette in hand.
5521 Abercorn Street, Suite 300, Savannah
912-346-6021
Tuesday

Wednesday

Thursday

Friday

Saturday

10:00am - 6:00pm

10:00am - 6:00pm

10:00am - 6:00pm

9:00am - 6:00pm

9:00am - 4:00pm